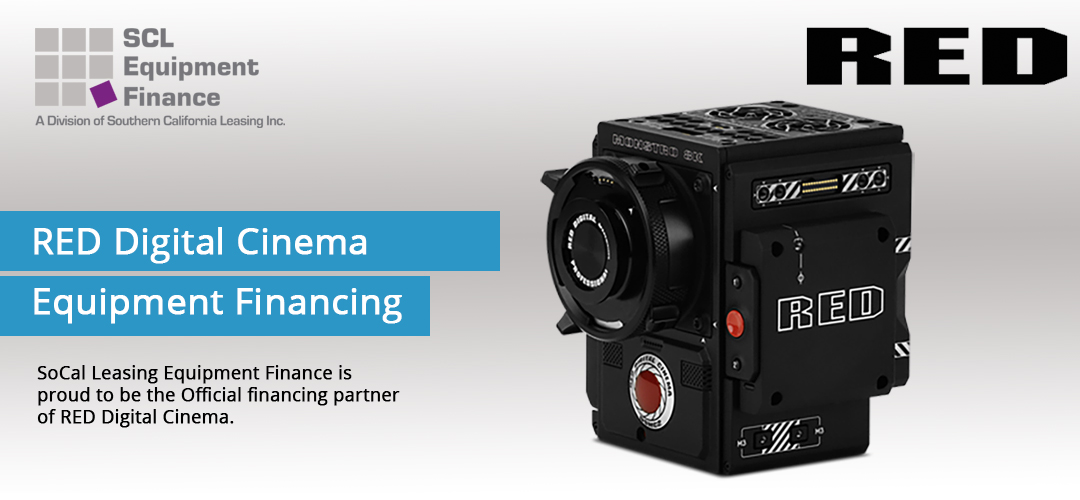 Recognizing that technology continues to change and companies continue to invest in capital equipment, financing plays a vital role in staying current with new equipment and the upgrades that come with them.
Why RED Digital Cinema
Customers Finance
Preserve working capital
Tax advantages
Easy and simple process
Predictable low monthly payments
Many customers like to get pre-approved so they know their budget
Benefits of Equipment
Financing
When your company chooses to finance you will enjoy many benefits
Tax advantages
Protection against advancing technology
Lower upfront costs
Flexible pay structures
Southern California Leasing will assist you in developing a budget for your equipment acquisition.
Let us help your business be as efficient and productive as possible.
We provide financing solutions specifically tailored for your RED purchase. We understand that having the right equipment will bring revenue to your company.
Sole Proprietor
Independent Contractor
Partnership
Corporation
Startup business
Located in USA and Canada
Send the completed application
and SCL Equipment Finance will
get right back to you with
your pre-approval.